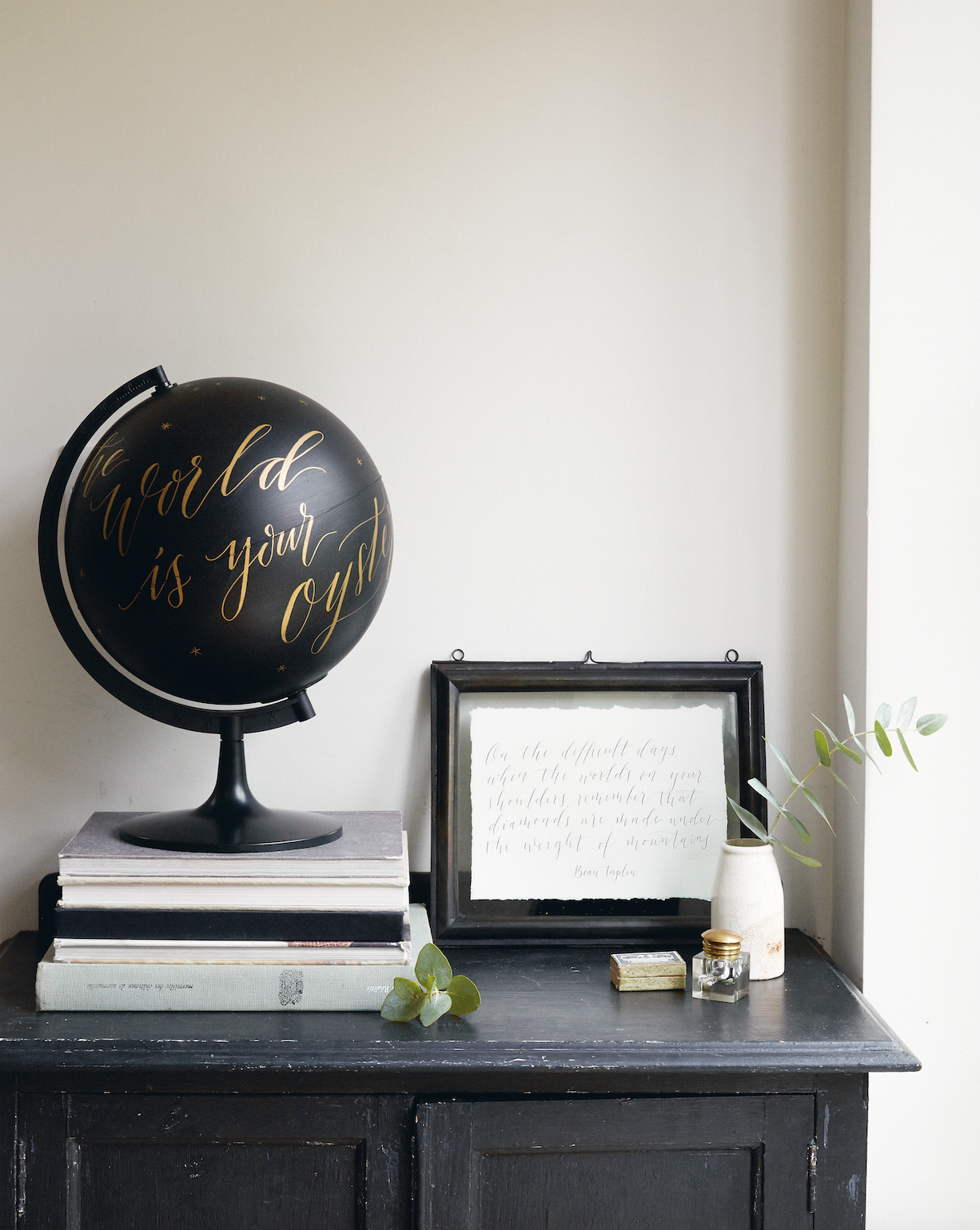 START TODAY!
LEARN MODERN CALLIGRAPHY AT HOME...
Start your modern calligraphy journey today with our course and kit bundles as seen in The Telegraph and Evening Standard Imogen has taught thousands of people her unique modern calligraphy style, since she launched the UK first and original modern calligraphy workshop, as well as working for clients including Chanel, Sony, Net A Porter and many more, her work has been featured in numerous publications and TV including C4's Sunday Brunch, as well as being the author of two best-selling calligraphy books.
The course is an easy-to-follow introduction to Modern Calligraphy, a relaxing and fun new skill you can now perfect in the comfort of your own home, so learn calligraphy today!
Choose from our course and kit bundles or just the online calligraphy course on it's own. It makes a wonderful gift, and you can also find our calligraphy gift voucher below. Not quite sure if it's right for you, then scroll down for our FAQ's.
not quite sure about it? then here are our...
Frequently Asked Questions
IS THE COURSE RIGHT FOR ME?
YES! It doesn't matter, this course is going to take you through the basics and help you to get started on your calligraphy journey!
NO! Your handwriting doesn't mean you'll be good or bad at calligraphy, it's not the same as handwriting. It's all about learning how to draw letterforms, and practicing so the quality of your work improves.
The course is an online version of my original modern calligraphy workshop. I've worked out how to put this into a series of lessons, for you to work on and practice. My workshops were around 2.5 hrs, this course is designed to give you a good grounding in the basics, and encourage you to practice (more than you'd have time for in an afternoon's workshop) in between the lessons.
Space to work and some basic kit, we sell the course with our recommended kit, or on it's own with no kit. You will need a nib suitable for pointed pen copperplate calligraphy, penholder, suitable paper and ink, pencil.
Once you've bought the course, it's yours to access as and when you please, there's currently no time limit and if that changes we will always let you know. We know that people learn calligraphy over time, start, stop, coming back to it, refreshing etc, so we feel that the best way for you to develop your skill is to have the course there whenever you need it.
YES! Of course, if you get a kit bundle from us, then your kit will be suitable, if you buy your own penholder, then make sure it's a straight one. Imogen has taught lots of left handed people in her workshops.
ERM... Not exactly. Calligraphy is all about practice, so whilst you are doing the course, you are going to learn all you need in order to create beautiful calligraphy, but the key to this skill really is practice, the more you do it, the better you'll get. Here's the secret though, it's lots of fun to practice! You'll have something mindful and enjoyable to do, and some great time away from staring at screens!
Modern calligraphy, is based on copperplate calligraphy, and is pointed pen calligraphy, so quite different to italic or gothic calligraphy. It's also a much freer, looser style, so this is a course teaching you how to get this more fluid and organic style. If you have tried copperplate then brilliant, although we'll be disregarding some of the rules, so be prepared for this!