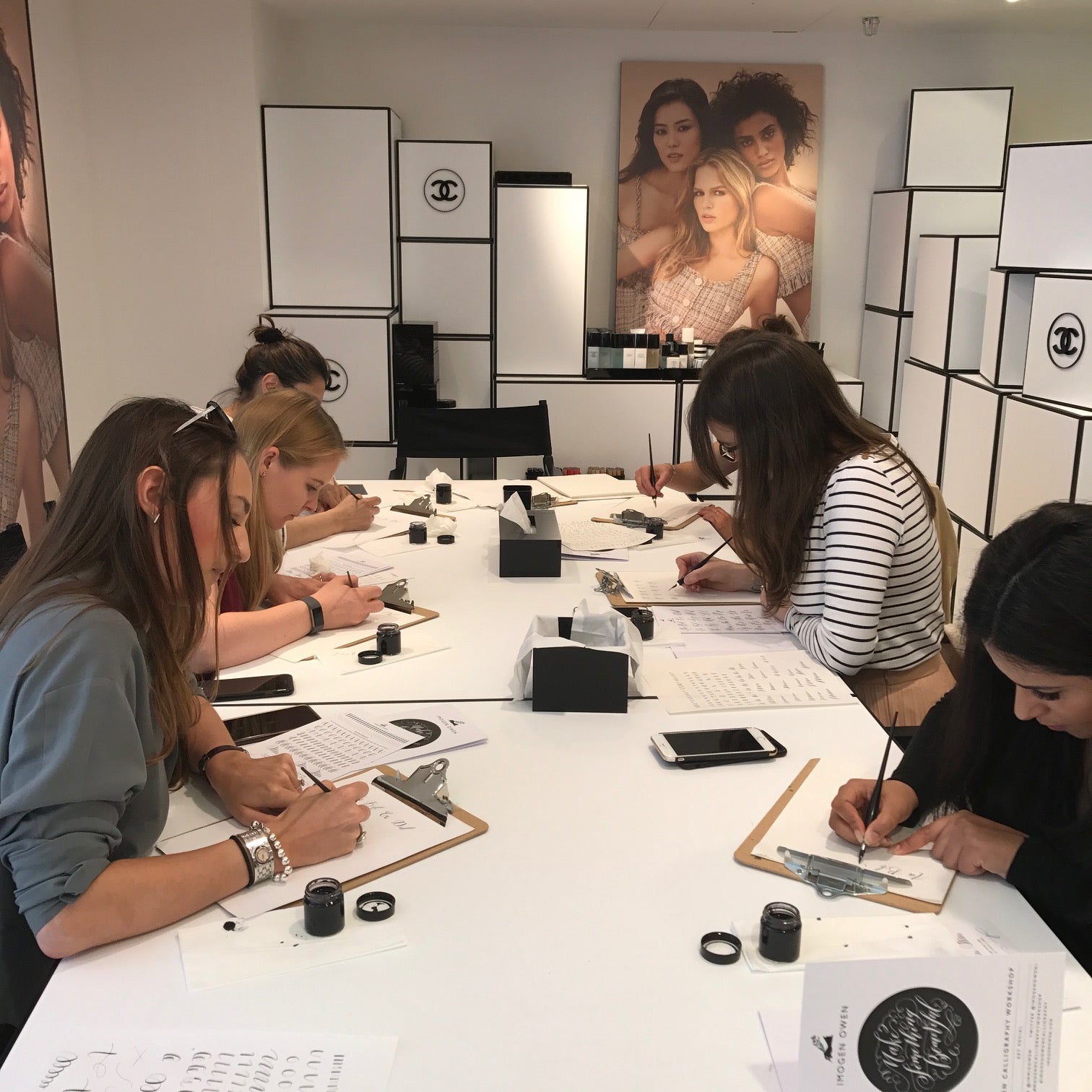 CHANEL LONDON STUDIO
I remember the day that Chanel called and asked me to work with them, I thought it was a girl called called Chantal, and then it dawned on me that it was in fact someone from Chanel on the phone, who was calling me and I'm not going to lie, I slightly wished I used my better phone voice, but hey it must've been ok as I've been working for them for a while now!
So I started working at the Chanel beauty stores, personalising gift cards for customers which is basically a super fun and lovely job as I get to meet lots of new people. I was lucky enough to also be asked to work in their new event space in Harrods for a number of live personalisation events and workshops. The launch of Chanel London Studio, if you've not been then go! It's a great space and it changes all the time, plus they have all sorts of cool services, some complimentary and some which are chargeable, as well as having me in there personalising cards for customers, I've also taught workshops there, they have live fashion illustration, Poppy Chancellor of Poppy's papercuts has been there too. 
The Chanel team have all been incredibly lovely to work with and the experience has been great, at one point I was filmed for all the promotional material for the space which was pretty cool. (Pretty much the only way I was ever going to be in Chanel ad!)
I also now hold Chanel partly responsible for my rekindled passion for make up, as whilst working in store, I've listened to and watched the talented MUAs doing make overs, and demonstrations, and absorbed as much information as possible.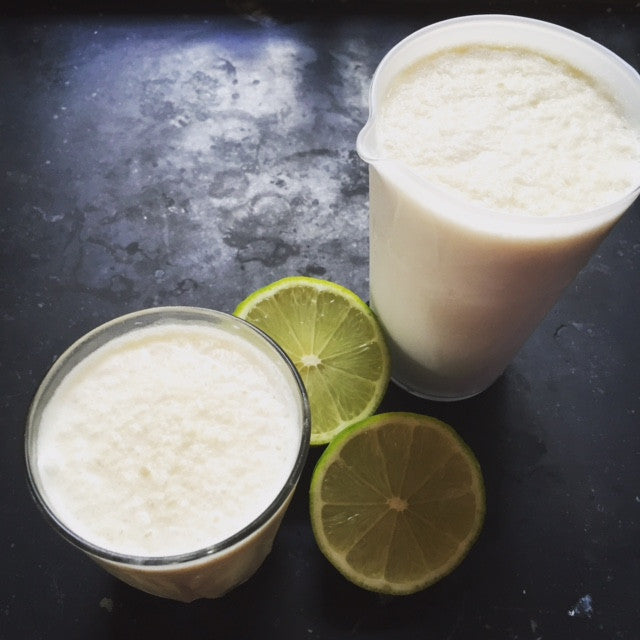 cocktails
Put the lime in the coconut...
So today is another scorcher and I just discovered my new favourite EVER drink. Frozen Coconut Limeade. This is seriously refreshing and the best thing on a hot day like today. I've added the recip...
Read more